Town Parks & Public Facilities
All Town Parks, except the fishing pier and for special events, are CLOSED DUSK TO DAWN.
(See below for park reservation information)
Athletic Complex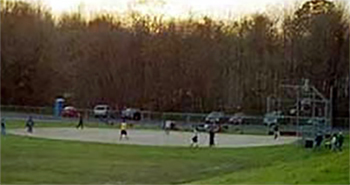 This complex contains a ball field, basketball, pickleball and tennis courts and a walking track. Parking is available off Frederick Street. The use of this park is on a first come- first served basis and there is not a reservation policy.
Directions to Athletic Complex
Avalon Park
This park is located at the intersection of Water Street and Louisa Lane. With a newly built stage, this park is available for rental for concerts, weddings and other community events. To submit a request, complete our Event Form and submit to Town Hall; send any questions to staff@charlestownmd.org. To obtain insurance for an event, please reference the TULIP (Tenant User Liability Insurance Program) form.
Directions to Avalon Park
Cool Springs at Charlestown Playground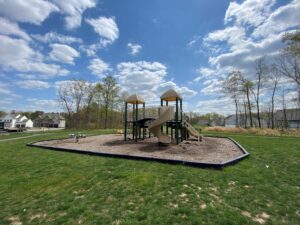 This playground is located in the Cool Springs at Charlestown development at the intersection of Cool Springs Rd and Colorado Ct. It offers slides, monkey bars, a seesaw and plenty of open space for children to play.
Directions to Cool Springs at Charlestown Playground
Fair Green Park/Playground
This park, located behind Town Hall, is geared toward the young children of the Town. It offers a large swing set, many slides, monkey bars, and a ship-themed play area. Also offered are picnic tables and a covered pavilion. Please note that dogs are not permitted in this park.
Directions to Fair Green Park
Foot Log Park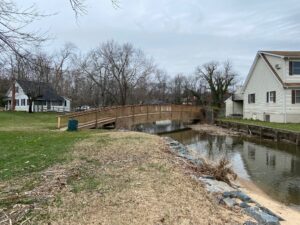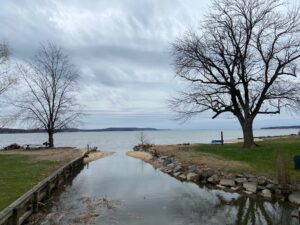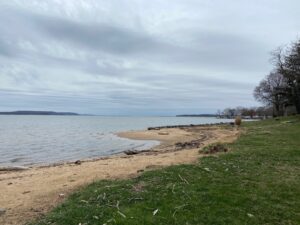 Foot Log Park is located at the corner of Bladen and Conestoga Streets. Cross over the wooden footbridge and enjoy the beach area. Please respect the private property of the residents located on either side of the park as indicated by posted signs.
Directions to Foot Log Park
Long Point Park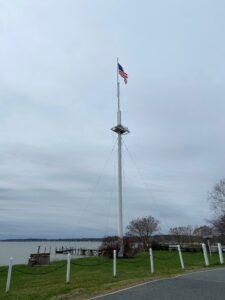 Named for it's location on the North East River, Long Point Park is next to Stone Wharf at the corner of Water and Conestoga streets. The flag pole located on this site is a reproduction of a ship's mast, complete with crows nest. Long Point Park is a great place to relax and enjoy a beautiful sunset and is a popular site for weddings. To submit a request, complete our Event Form and submit to Town Hall; send any questions to staff@charlestownmd.org. To obtain insurance for an event, please reference the TULIP (Tenant User Liability Insurance Program) form.
Directions to Stone Wharf/Long Point Park
Municipal Boat Pier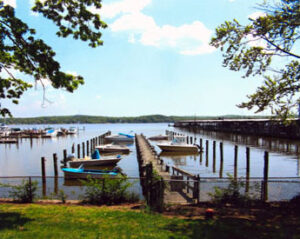 The Town has a municipal boat pier and rents the slips each year. If you wish to be placed on the waiting list for a slip, please contact Town Hall at (410) 287-6173, via email at Staff@CharlestownMD.org, or via mail to PO Box 154, Charlestown, MD 21914. All boats using a slip on this pier must be Maryland registered. The maximum boat length permitted will be 26ft overall. The Town Pier boating season for 2022 is from March 14th to November 14th. For more information, visit the Town Pier section of our website.
Directions to Municipal Boat Pier
Public Boat Ramp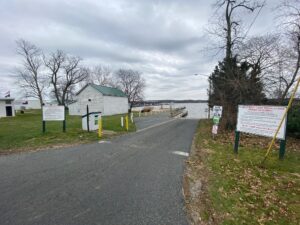 The public boat ramp, located at the intersection of Water and Market Streets, is open year round and can be utilized for $10.00 per day. A drop box is located at the intersection for payment — kindly submit your daily fee payment (cash, check or money order) into the box in one of the provided envelopes located next to the box.
Yearly passes are available for $25.00 for boats registered in Maryland, and $75.00 for boats registered out-of-state.
Free public parking of boat trailers is only allowed in Parking Lot B, located in Avalon Park at the end of Water Street. Trailer parking is not allowed along the street or in Veteran's park Lot A.
Public Parking Lots
Lot A – located at Veterans Park and is primarily for vehicle parking for the park or pavilion. Boat trailer parking is prohibited.
Directions to the Public Boat Ramp
Directions to Lot A
Directions to Lot B
Sandy Beach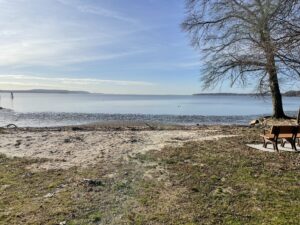 Located at the intersection of Calvert and Conestoga Streets, Sandy Beach is a cozy little spot that offers beautiful hill-like views of the Elk Neck Peninsula and the North East River.
Directions to Sandy Beach
Stone Wharf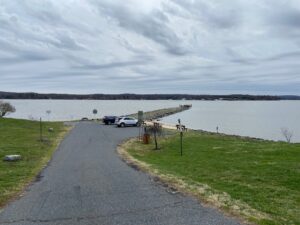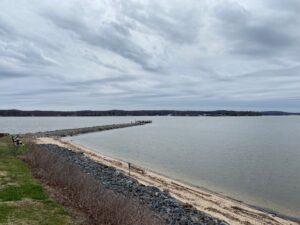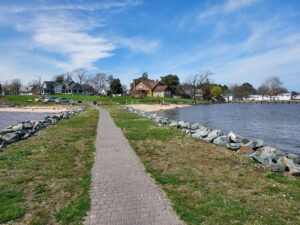 Charlestown was established to provide a port at the head of the Chesapeake Bay. The Stone Wharf is a reproduction built on the cribbing of the original wharf. This area, at the corner of Water and Conestoga streets, is a designated 'free fishing' zone, which means you do not need a fishing license to fish off the wharf.
Directions to Stone Wharf/Long Point Park
Trinity Woods Playground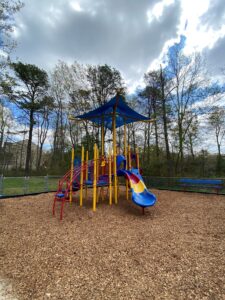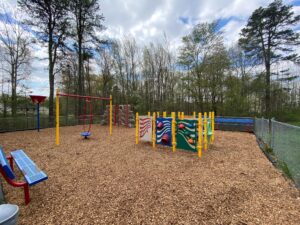 Trinity Woods Playground is located on Clemency Drive in the Trinity Woods development. It is open to the public although, it is not equipped to accommodate pets. Therefore, pets are not permitted.
Directions to Trinity Woods Playground
Veteran's Park
Located near the corner of Market and Water Streets, this park has a pavilion that provides for a nice view of the North East River, and a public restroom facility. Dogs are permitted in this park, provided you clean up after them and keep them on a leash. The pavilion is available for rent through Town Hall.
Directions to Veteran's Park

Veteran's Park can be reserved for events. To submit a request, complete our Event Form and submit to Town Hall; send any questions to staff@charlestownmd.org. To obtain insurance for an event, please reference the TULIP (Tenant User Liability Insurance Program) form.
Park Pavilion and Long Point Park Reservations
Avalon Park Stage, Veteran's Park Pavilion and the Long Point Park areas are available for private functions. The Town requires a small donation to reserve these locations. Contact Town Hall to confirm availability and reserve your date prior to returning the Event Form and payment. To obtain insurance for an event, please reference the TULIP (Tenant User Liability Insurance Program) form.