February 12th, 2018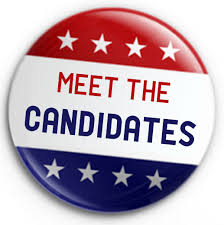 Come meet the candidates for Charlestown Commissioner open seats at a candidate forum, February 21, 2018, beginning at  7:00 PM until 8:30 PM to be held in the Charlestown Fire Hall at the corner of Market and Bladen Streets in Charlestown.  The format will be as follows:  a moderator will introduce each candidate and in turn each candidate will give a brief biography of themselves.
             Each candidate will be given the following questions: "Why do you want to be a Town Commissioners?, "What do you hope to accomplish as a Town Commissioner?" 
The moderator will then pose randomly, from a list, additional questions to ask each candidate.  Finally, the  audience will have the opportunity to ask questions of the candidates with a 5 minute time limit for responses.