Town Taxes & Utility Bills
Town Taxes
Town real property taxes are included on the county/state tax bills sent by the Cecil County Treasurer's Office. Inquiries regarding amount of payment, payment options and change of mailing address should be directed to the Treasurer's Office at 410-996-8051.
Rate Information
Real Property Tax Rate: .3334/$100 of assessment
Personal Property Tax Rate: .80/$100 of assessment
Utility Bills
Most residents are billed for town water and sewer. If you live in Trinity Woods or Charlestown Manor you will receive a town bill for water and a county bill for sewer. Utility Bills are mailed out quarterly within the first 7-10 days of the months of January, April, July and October and are due 30 days from the billing date (not the date you receive them in the mail). If you do not receive your bill by the 15th of the month of the quarter indicated, please contact Town Hall for a duplicate bill.
Water and Sewer Rates for In-Town Residents:
Water: $73.05/13,500 gallons (minimum billing) plus $6.25 for each additional 1000 gallons
Sewer: $92.85/10,000 gallons (minimum billing) plus $9.40 for each additional 1000 gallons
State Bay Restoration Fee: $15.00 per quarter
Water and Sewer Rates for Out-Of-Town Residents:
Water: $116.35/13,500 gallons (minimum billing) plus $6.90 for each additional 1000 gallons
Sewer: $134.55/10,000 gallons (minimum billing) plus $14.00 for each additional 1000 gallons
State Bay Restoration Fee: $15.00 per quarter
For information about the State Bay Restoration Fee, please refer to the Comptroller of Maryland's website and the Maryland Department of the Environment website.
Want to go paperless? We can email a copy of your utility bill to you as soon as bills are finalized. Contact us at (410) 287-6173 or via email at staff@charlestownmd.org to update your account.
The County no longer provides sewer credit for a pool fill.
Other Fees
Meter Reading Fee: (for settlements, etc.) $25.00
Turn Off/On Fee: $50.00
NSF (Returned Check) Fee: $35.00
Meter Lock Replacement Fee (for locks cut off by resident): $50.00
Credit Card Processing Fee (for online payments): $2.00
Payment Plans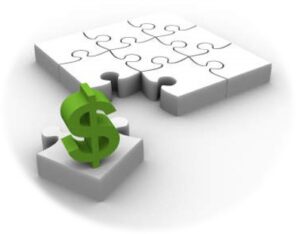 If you are experiencing a hardship in paying your utility bill, there is a procedure in place to establish a payment plan.
Payment plans can be customized to pay off current delinquent balances of $300 or more and with a term of up to 12 months. A minimum deposit of $50, which is directly paid towards the delinquent balance (and helps to reduce payments), is required to establish a payment plan. While established, no additional penalties will be assessed and service will not be shut off, as long as the resident makes payments on-time. Furthermore, residents will be expected to pay all current charges for future bills when they are due or the payment plan will be considered in default. Failure to make payments as agreed will result in penalties and/or service being shut off. Additionally, a resident who defaults on a payment plan and is shut off will be assessed a Shut-Off Fee of $50.
If the property transfers before the payment plan is paid off, payment in full is due at the time of transfer.
To see if you qualify, please contact Mary Culver at mculver@charlestownmd.org.
Frequently Asked Questions
If I just moved into Town, do I have to notify anyone?
New property owners should contact Town Hall to confirm the mailing address and provide both a home and alternate daytime phone number in the event of an emergency. An address with a 21914 zip code must obtain a Post Office box (provided at no charge); call the Post Master with any questions at (410) 287-2560. Also, stop by Town Hall and we will be happy to provide you with a new resident information packet.
Why does the Town need an emergency number?
The town may need to reach a resident in the event of a water leak. Your telephone numbers will not be released to the general public.
How often do I receive a utility bill?
Meters are read at the end of each calendar quarter. Utility bills are mailed after all readings are finalized.
When are the utility bills due?
Utility bills are due 30 days after the bill date. A 5% penalty is added on all past due accounts. Shutoff notices are mailed on all past due accounts. If payment is not received by the shutoff date, your service will be discontinued. Payment must be made before service will be re-established. A disconnect/reconnection fee of $50.00 will be charged to your account.
What methods of payments are available?
Town Hall can accept cash (exact payment only), personal or bill payment checks, or official checks (cashier's check or money order). Credit and debit card payments must be processed through our online payment option. If you are making a payment after business hours, we offer a drop box at the door for your convenience.
**Please provide your account number on all checks and with online payments. This is very important to ensure we apply your payment to the correct account, especially if payment is not done in person. Your account number can be found on your bill (i.e. MARK-000241-0000-01), or we can provide it to you over the phone at (410) 287-6173 or via email at staff@charlestownmd.org.
**Note: A credit card processing fee of $2.00 will be charged at the time of payment for credit and debit cards.
Do I get a utility bill if I rent?
The town holds the property owner responsible for utility bill payments. The property owner will receive the original bill. At the request of the landlord, the Town may send a copy of the bill to a tenant. The property owner will still continue to receive the original bill. Payments by tenants for utility bills will be accepted by the Town; however, any payment, or lack thereof, will be addressed to the property owner. All payment plan requests must come through the landlord. The Town will no longer accept payment plan requests from tenants (effective 5/14/2013).
Water Leaks – Who is responsible?
Water leaks found between the water meter and the property owner's home are the responsibility of the property owner. If you feel you may have a leak, Town Hall may be contacted and the Town water contractor will be sent out to assist in determining if you have a leak and possibly help identify the location of the leak (this is not always the case). If a leak is found, the property owner should make arrangements to repair the leak right away as they are responsible for all water usage and corresponding sewer charge due to the leak. If a leak is reported by a tenant of a property, the Town will send the water contractor to help determine if there is a leak, the property owner will be contacted by phone (best) or mail to notify them of the leak. The property owner and their tenant will determine who is responsible for the additional charges due to any leaks. The Town does not handle landlord/tenant issues.