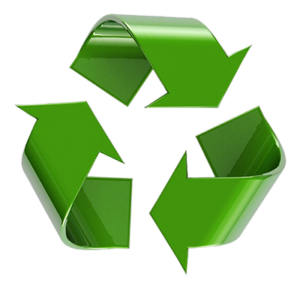 For Current Trash and Recycling Program Details:
>> Trash and Recycling Program (PDF)
Trash Removal:
The Town has municipal trash removal which is paid through your tax dollars. Household trash is picked up beginning at 6am on Mondays except for holidays. If the holiday falls on Monday, pickup is the following day.
Holidays are New Years Day,  Thanksgiving Thursday, and Christmas Day. there are no schedule changes for any other holiday.
Town Recycling:
Does the Town have recycling?
Recycling is not mandatory but is highly encouraged.
What are recyclables?
Recyclables will be picked up by the trash/recyclables contractor (Waste Industries) beginning at 6 am every Monday. Please note trash and recycling is hauled in two separate trucks, so it may be picked up at a different times. There are only two holidays that if they fall on a Monday will interrupt your pick up. They are New Years Day and Christmas Day. Every other Monday there will be pick up. When in doubt, put your recyclables out to the curb.If it is a recognized holiday, you will have pick up on the next weekday.  Plastics & glass bottles and jars, aluminum & tin cans, newspaper, and cardboard are some of the things that can be recycled. Plastic bags of any kind & cardboard from freezer food or items soiled by food may not be recycled. Recycle containers should have lids and should not weigh more than 50 lbs.  Containers must be prominently marked with a recycling logo on the side of the container or with the word "Recyclables". Stickers are available in Town Hall free of charge. Plastic bags containing recyclables are NO LONGER acceptable and will not be picked up. Visit Town Hall or call the Cecil County Landfill www.ccgov.org.dept-works.recycling.cfm (410-996-6275) for a copy of the flyer "Single Stream Recycling". Please note Styrofoam and packing peanuts are not recyclable except at the Landfill.
Yard Waste will be picked up by town maintenance workers beginning at 7am on the Second (2nd) and Fourth (4th) Mondays of the month (Tuesday if Monday is a holiday. Grass clippings and leaves only (contained in paper bags or open containers). Small limbs or branches (if more than 1" in diameter, cut into 4ft lengths). We cannot accept tree limbs larger than 3″ in diameter. Cecil County Landfill will not take limbs of this size. Yard waste bags should not weigh more than 50lbs and should be paper . Christmas trees will be picked up by the Town (dates to be announced each year).
Bulk Trash will be picked up by town maintenance workers once a month on the last Wednesday of the month. Bulk items will not be removed without an appointment. Call Town Hall to schedule a pickup 410-287-6173. White appliances (washer/dryers, hot water heaters, stoves, refrigerators/freezers (w/doors removed)), furniture. We cannot accept building materials. All bulk items must be placed outside by 7am on the scheduled pick up day. If bulk trash falls on a Wednesday holiday, it will be picked up the following Thursday.
Trash mixed with yard waste will not be collected.
Where and when do I put the trash?
Set your trash and/or recyclables at the curb side or roadside the night before pickup or prior to 6am. If you have a fenced yard, you need to place everything outside the fence. Please note: We have had several complaints about dogs jumping out at our maintenance crews, so please tie up your dog or place your items out of their reach or they will not be picked up.
How will they know the difference between trash and recyclables?
For recyclables, use a trash can or other container clearly marked "recyclables". Town Hall provides stickers for recycle containers.
What if they do not pick up my trash and/or recyclables?
Check the schedule to be sure that the item(s) were put out on the correct day prior to 6AM. If so, call Town Hall and they will ensure that it is not missed the following week. The Town has now implemented a specific pick up route so they will only be going around Town one time each week.