107 House, aka The Tory House
Colonial Charlestown, Inc., a non-profit organization, has restored this structure, with its colonial tavern, to reflect its past. Open House is held the third Sunday from 2-4pm, May through October. Tours may be given upon request: call (410) 287-6173 for more information. Come and learn about the Town's heritage.
AA Sober by the Bay
AA Sober by the Bay meets every Tuesday from 7 to 8 pm at St. John's United Methodist Church. Call (410) 272-4150 for more information
Boy Scouts
The local Boy Scout troop (Pack 367) meets each Tuesday 6:30 – 8pm at the Charlestown Baptist Church. Contact Andy Privett, Scout Master, at (443) 674-8222.
Cub Scouts
The local Cub Scout pack meets each Monday 6:30pm at the Charlestown Missionary Baptist Church. Contact T J Klevinsky at (443) 243-7422 or cubmaster@pack367.net
Charlestown Elementary School P.T.A.
The P.T.A. meets each month at the elementary school. When meeting dates and times are established, notices are telephoned out and also sent home with the children. School phone number (410) 996-6240.
Charlestown Volunteer Fire Company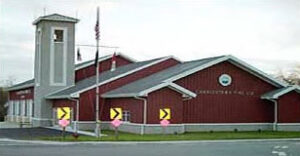 Fire Company meetings are held at the firehouse on the 2nd Monday each month at 7:30pm. For membership information, call (410) 287-6451
Elk Neck State Park
4395 Turkey Point Road, North East, MD 21901
Elk Neck State Park, situated between the Elk and North East Rivers in Cecil County, Maryland, provides an opportunity for visitors to explore the diverse landscapes that overlook the Chesapeake Bay. Join the Naturalist for these family fun events. Please call (410) 287-5333 for more information and to make your reservation.
Girl Scouts
The local Girl Scout troop (911) meets the 1st and 3rd Monday at St. John's United Methodist Church at 6:00 pm. This is a junior troop, ages 9-11 years. For information, call Brenda or Kristy Sweet (410) 287-5548.
Young at Heart
The Young at Heart Club is a senior citizen program sponsored by the Town. The club is always looking for new members — those that like to play cards, read books, quilt… you name it! They meet every Tuesday from 9:00am to 1:00pm at St. John's Methodist Church, located at 240 Market Street. The club likes to share refreshments and lunch, and have fun! If you're interested, feel free to join the next meeting! If you'd like more information, contact Town Hall.